Ankara | Silk cushion | 60x60cm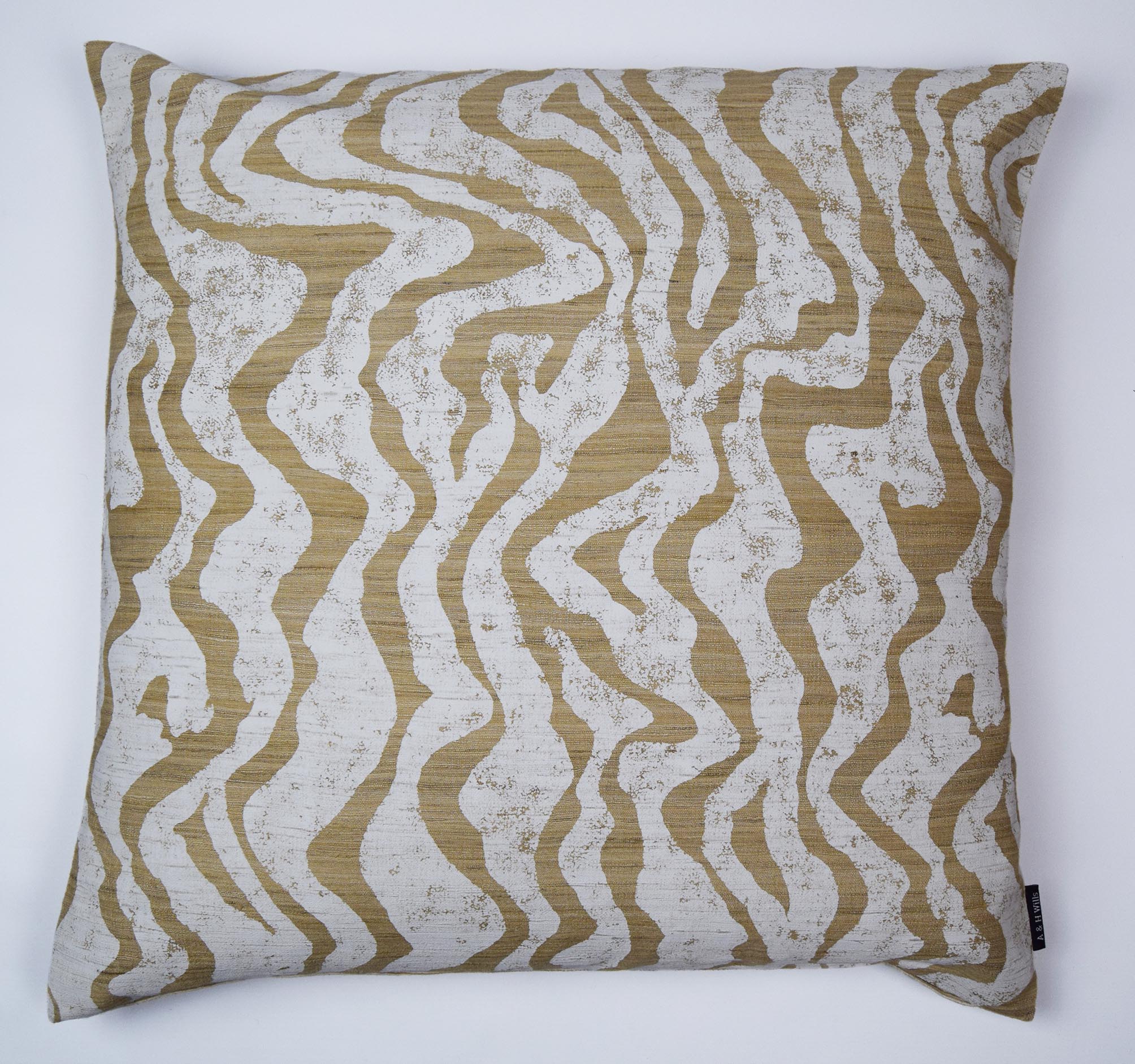 Ankara | Silk cushion | 60x60cm
For Ankara we have taken an exquisite hand woven raw silk and hand printed a white distressed animal skin design to compliment the natural shades and variants in the fabric.
Turn the cushion over and an intricately hand woven raw silk rib design is revealed.
Like a human fingerprint, due to the very nature of its production, each cushion is unique. The natural slubs and variations of colour tone in the raw silk yarn add a naive charm. The fabric has been woven with traditional methods by skilled artisans on a hand loom, this we believe breathes a living soul into the cushion. Natural slubs in the yarn combine with an un-uniform weave to give the cushion an "imperfect" elegance. A characteristic that is all to often lost in the modern world due to standardised sterile manufacturing processes. This really is a thing of raw beauty.
This cushion comes in a generous 60cm x 60cm size and is available with or without a British made feather filled inner.
Composition: 100% Silk
Size: 60cm x 60cm / 24in x 24in
sale